>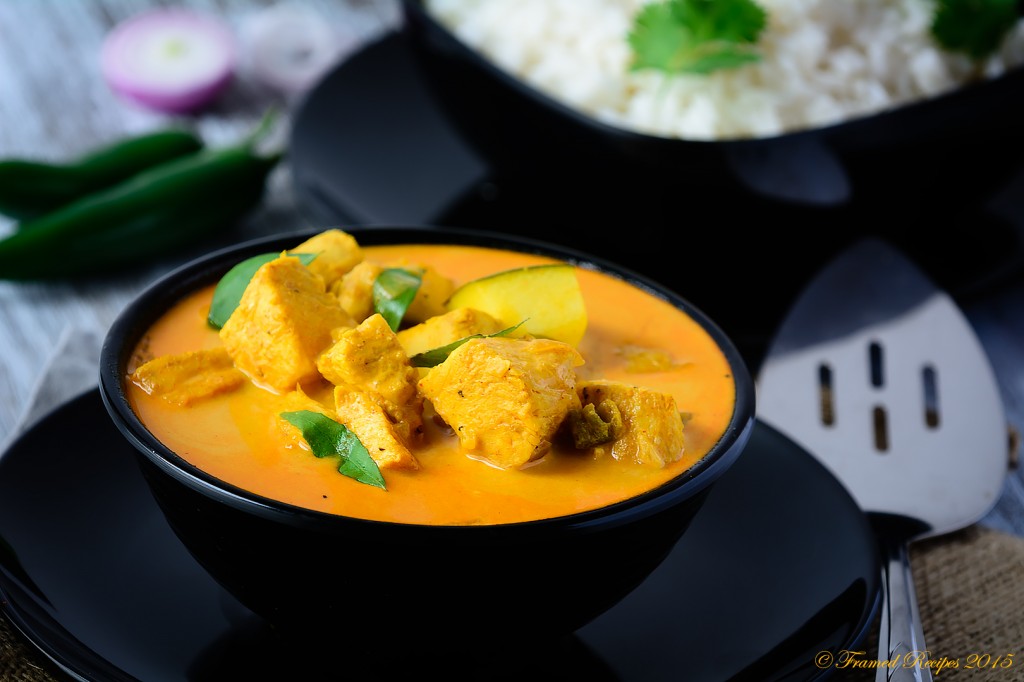 Spicy Mango and Coconut Fish with rice
Serves 4
Ingredients:
2 tablespoons coconut oil
500g fresh monkfish or salmon, whiting or hake, (or this recipe can be made with chicken or prawns)
1 teaspoon paprika
1 teaspoon ground turmeric
1 teaspoon cayenne pepper
Pinch of rock salt
1 large onion, diced
2 cloves of garlic, minced
300ml water or fish stock
2 tablespoons creamed coconut or natural coconut yoghurt
100g mangetout
100g broccoli florets
2 tablespoons mango chutney
80g of fresh chopped ripe mango flesh
Cooked 300g short grain brown rice
Method:
1. Boil and simmer 300g of short grain brown rice in medium pot in 500ml of hot water for 40 minutes, add more hot water if necessary.
2. Heat the coconut oil in a wok set over a low to medium heat.
3. Dice the fish into large cubes and season the fish with the paprika, turmeric, cayenne and some salt and lightly brown the fillets in the wok.
4. Remove fish and set aside to cool.
5. Add onions, garlic, water/fish stock and the creamed coconut to the wok. Bring to the boil and then reduce the heat.
6. Simmer for 3 minutes until slightly thickened.
7. Add the fish, mangetout, broccoli, mango chutney and mango flesh.
8. Add the onion and garlic, cover the wok and cook for an additional 5 minutes.
9. Serve with cooked short grain brown rice.
http://www.tv3.ie/shows/sundayam/article/1.65.1451.1508/178823/Spicy-Mango-and-Coconut-Fish-with-rice

Comments
comments